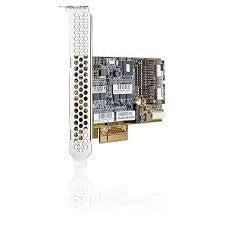 HP 1GB FBWC SMART ARRAY PSERIES 631679-S21
Item No.
---
The Flash Backed Write Cache (FBWC) uses NAND 6 flash devices to retain cache data and super-capacitors (super-caps) instead of batteries to provide power during a power loss. The FBWC offers significant advantages over the HP Battery-Backed Write-Cache (BBWC) system. Since the FBWC writes the contents of memory to flash devices, there is no longer a 48-hour battery life limitation and the data will be posted to the disk drive on the next power up.
RAID controller cache memory (1GB)
Flash Backed Write Cache
Brand New Factory Sealed.
For warranty details please check our Terms and Conditions page or calls us at 407-878-1232
---
Share this Product

---