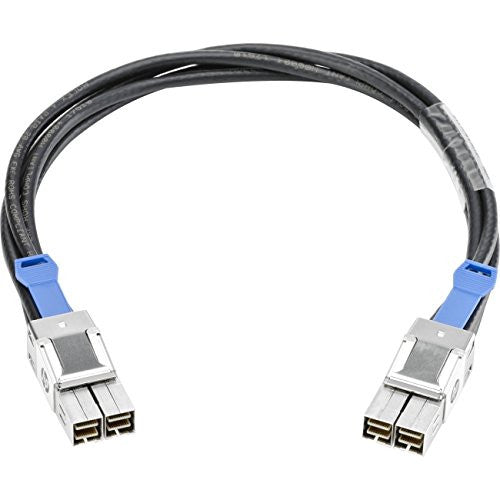 HPE 2920 1.0M Stacking Cable
Item No.
---
HP Stacking cable of length 1 m is made of copper and supports network devices. Cable is compatible with HP baseline 2920 switch..Cable length: 1 m.Copper conductor.Device supported: Network device.Dimension: 4.29 cm(H) x 32.79 cm(W) x 40.59 cm(D).Compatibility: HP baseline 2920 switch.3.28' stacking cable for network device..Bring connection to your office with this HP stacking cable, which offers a 1-meter cable length in a convenient, retractable package. The cables feature copper conductors and offer multiple network connection options. Compatible with the HP bas Color: Copper.
Network Cable Type: Stacking cable
Length: 3.3 ft
Designed For: HP 2920-24G Switch
2920-24G-POE+ Switch
2920-48G Switch
2920-48G-POE+ Switch
Brand New Sealed
In Stock!
For warranty details please check our Terms and Conditions page or calls us at 407-878-1232
---
Share this Product